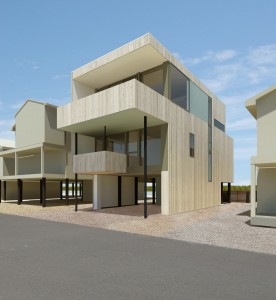 After many months of zoning hearings, CAFRA approvals, health department regulations, and not to mention a hurricane that's left an historic wake of destruction. . . we're finally breaking ground!! Summer is fast approaching and we're just as anxious to complete a new beach house down the Jersey Shore!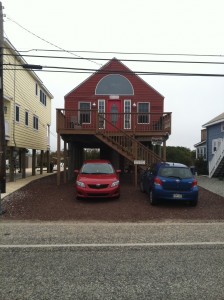 Located on a barrier reef island between the towns of Sea Isle and Ocean City, the original Love Shack, was a local favorite summer beach rental. For a very affordable weekly rate, the house lived up to its name carrying just barely two bedrooms, a bathroom, a small living room, kitchenette, and outdoor shower. But what it did have was the expansive, unencumbered views and access to the ocean and the bay. Perhaps this is why it was so "loved." It was the essence of a get-away. . . a simple respite, uncluttered and unattached to any sense of all the shit you left back over the Walt Whitman Bridge.  No central air or walk-in closets, just a place to lean up your longboard and fire up the Weber. . . so we tore it down and built it again. . .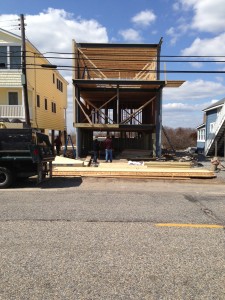 The Love Shack- Reprise
Within the same compact lot and building footprint the house was designed with the same intentions as before. Keep it simple. Keep it cheap. Keep it loved.  All design moves were created with a single focus- bring the ocean and bay in, and the noise out. This time, however, we "flipped" the house.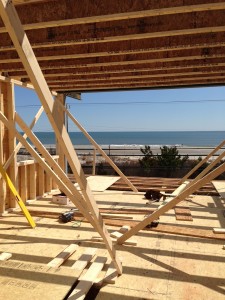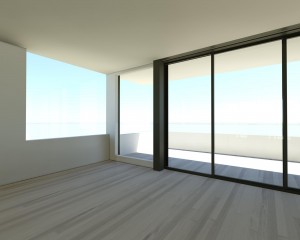 The Living level was placed on the top floor with the bedrooms below to maximize views and privacy.  The overall floor plan remained simple- modest bedrooms with an open living area to foster the casual summer family activity. . . the only thing left is to get yer beach tags!